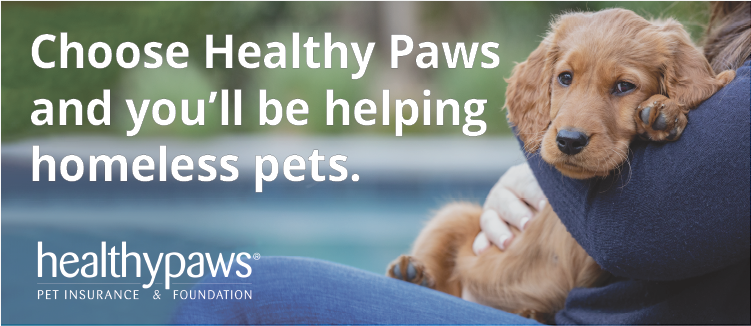 Refer Your Friends to Help
Homeless Pets
Tell your pet-loving friends* about Healthy Paws! For every completed referral, we will donate $25 to homeless pets on your behalf.
*Void where prohibited. Promotion not available in Maine, Nevada, North Carolina, North Dakota, Vermont, or Washington.
How to participate:

Share with friends via email, Facebook, or Twitter
Your friend applies via your referral link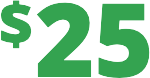 We will donate $25 on your behalf to help homeless pets.
The donations will provide pets in need with life-saving medical care and supplies and help them get one step closer to being adopted.
The Healthy Paws Foundation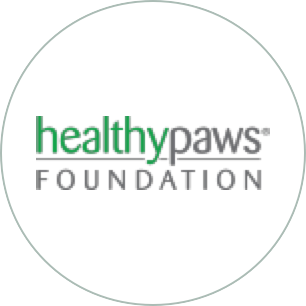 The Healthy Paws Foundation, a 501(c)(3) non-profit organization, was started in 2009 to help animal rescue organizations. It provides cash grants to no-kill pet adoption non-profits for life-saving vaccines, spay/neuter surgeries, medical treatments, food, housing and other needs of homeless pets in their care. It has helped hundreds of pet rescues and animal shelters rehabilitate and care for pets to help them find their forever homes. The foundation is funded by Healthy Paws "Every Quote Gives Hope" and "Refer-A-Friend" programs.
Every Dollar Counts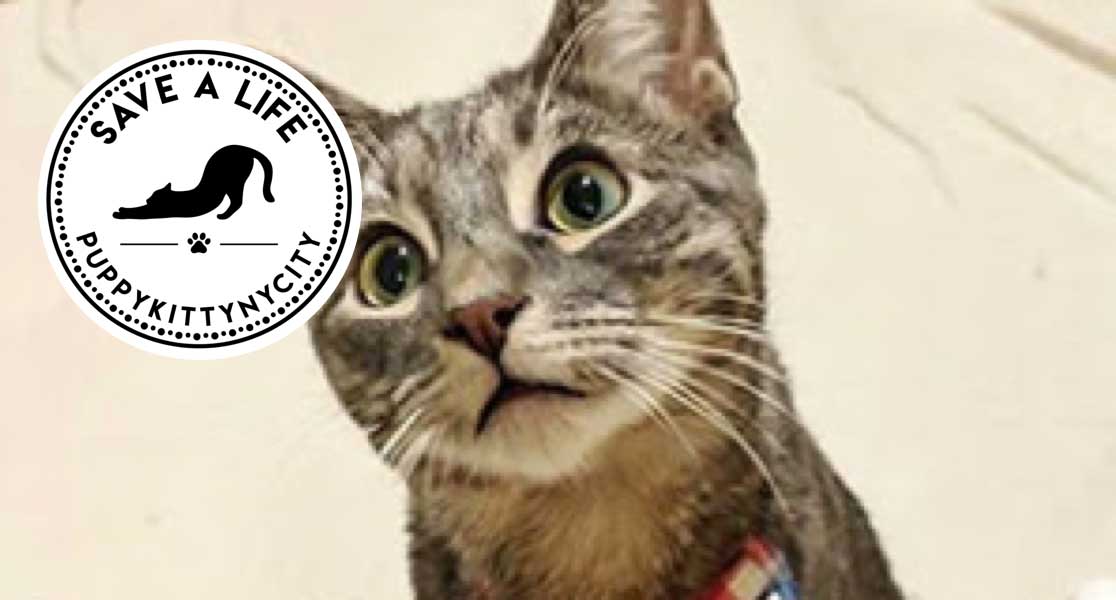 Puppy Kitty NYCity (Healthy Paws Donated $20,000)
Hugo was rescued from the streets of Queens, New York, by the nonprofit organization Puppy Kitty NYCity. Barely 12 weeks old, he was found with a broken pelvis and fractured leg and ended up needing a leg amputation due to atrophy. After months of continuous physical therapy and rehabilitation, he healed and was adopted by a loving family! Healthy Paws donated $20,000 to Puppy Kitty NYCity in March 2019 to support their life-saving work.

''I was blown away by receiving this check today. This has made me cry happy tears. Knowing the animals are taken care of for a while makes me smile. I have a lot of special needs dogs right now and my funds were at an all time low. So low that when I found a nickel in a parking lot the other day I picked it up and put it towards the rescue. Every penny counts. This donation has helped in ways you can't imagine. Thank you again from the bottom of my heart. The animals thank you too.''

From Glenda, Gigi's Rescue
How Pet Insurance Can Help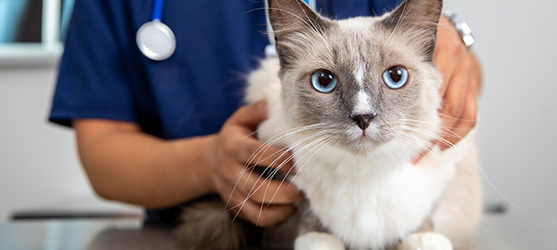 You chose to get pet insurance for your pets to help with the costs of veterinary care in case of the unexpected and make sure they can get the care they need. Help your friends do the same.

With the Healthy Paws plan, friends' can:

Get reimbursed up to 90% on vet bills for new injuries or illnesses
Benefit from no caps on annual or lifetime payouts
Use any licensed vet
Refer your friends today!
Total donations toward helping homeless pets:
$1,371,914

donated since inception of the Refer-a-Friend program
17,065

referrals
Pet Insurance

Partners

Customer Care

Policies

Phone:

855.898.8991

855.898.8991

|




Fax:

888.228.4129



Address:

Healthy Paws Pet Insurance
P.O. Box 50034


|

Bellevue, WA 98015

Keep Connected



Plan coverage varies based on the age of the pet at enrollment and the deductible and reimbursement levels chosen at enrollment. Exclusions and restrictions apply. All descriptions or highlights of the insurance being provided are for general information purposes only, do not address state-specific notice or other requirements and do not amend, alter or modify the actual terms or conditions of an insurance policy. Please refer to the terms and conditions of the policy, which set forth the scope of insurance being provided and address relevant state requirements.
Insurance offered by Healthy Paws Pet Insurance is provided by ACE American Insurance Company, Westchester Fire Insurance Company, Indemnity Insurance Company of North America, ACE Property and Casualty Insurance Company and Atlantic Employers Insurance Company and one or more of their U.S. based Chubb underwriting company affiliates. Chubb is the marketing name used to refer to subsidiaries of Chubb Limited providing insurance and related services. For a list of these subsidiaries, please visit our website at www.chubb.com. This communication contains product summaries only. Coverage is subject to the language of the policies as actually issued. Surplus lines insurance sold only through licensed surplus lines producers. Chubb, 202 Hall's Mill Road, Whitehouse Station, NJ 08889-1600.
Healthy Paws Pet Insurance & Foundation is the brand name for the program operations of Healthy Paws Pet Insurance, LLC. Healthy Paws Pet Insurance, LLC is a licensed producer in all states (TX license # 1636108); operating in California as Healthy Paws Pet Insurance Services, LLC (CA license #0H16053), and in New York as Healthy Paws Pet Insurance Agency, LLC.
©2023 Healthy Paws Pet Insurance, All Rights Reserved.